2016 Microlabs
Microlab 1
Human-Centered Design and the Last Mile
How do you solve problems? Are you empathetic? Are you truly creative? This Microlab will explore design thinking methodology and facilitate a very interactive hands-on activity leading participants through the creative problem solving approaches of design thinking. Design thinking focuses on the users' experiences and allows for a lot of ideation and exploration. Businesses all over the world have adapted to this shifting role of design so as to truly value creative capabilities of staff.  Join us to see how design thinking can help you unlock the potential in your own work.
Humanitarian Entrepreneurs
Try out the incredible innovations mDex and D-Box and learn more about engineering affordable and innovative solutions to save lives. What inspires these inventors and entrepreneurs? How do you go from idea to reality? Even with a great solution, how do you get your idea out there? Learn more about design, engineering, marketing, and the latest inventions and innovations from around the world.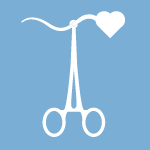 Interactive Vasectomy Lab
Yes, it is what it sounds like. Join filmmaker and World Vasectomy Day founder Jonathan Stack and a live feed of real men around the world undergoing vasectomies while you discuss family planning and population issues. Learn about advocacy, communications, and behavior change and the movement to promote greater understanding and participation of men in family planning.
Mentoring
SwitchPoint brings diverse ideas and people together to make a difference in the world. Meet with five of your favorite SwitchPoint speakers in 15-minute one-on-one mentoring sessions driven by you. Ask your questions, share your ideas, learn from their experiences, build your networks, hone your goals, design your future. What is your SwitchPoint and how can you make it happen?
mWater
Get out on the Haw River with mWater founders Annie and John Feighery and test the water quality with the tools they designed for community health workers around the world. Try out mWater's free and open apps, map water points, and integrate water quality data using the mWater portal while learning more about this global initiative and collaborative mobile data collection tools. 
Stack the Deck
Come play a round of JadedAid and turn the everyday frustrations of working in the development industry into a hilarious and thought-provoking game while talking about real issues including burnout, misguided agendas, structured discrimination, barriers, marginalization, and exclusion. Learn more about creative ways these leaders are creating and fostering inclusive, well-designed initiatives unleashing the potential of everyone no matter what cards you were dealt.
Tech for Good
Meet with SwitchPoint Keynote Speaker Jessica Colaço for a group discussion about the future of humanitarian technology, development, entrepreneurship, design, research, accessibility, education, and global engagement in big ideas to change the world. 
Microlab 2
Artivism
Join Tahir, Will, and Donovan at Paperhand Puppet Studios to make and discuss public art, puppets, and poetry with a message. Create a maker SwitchPoint art installation while learning about the ways art can transform ideas, people, policies, practice, and passion like no other medium.
Design Thinking and Behavior Change for the Layperson
Do you want to explore design thinking/human-centered design more deeply or introduce it into your own work? This is a practical advice session framed as a conversation between a specialist in design for global health and two World Bank development practitioners. We'll very briefly share a recent case from Jumana and Will's design-centered research and prototyping engagement in Madagascar for the World Bank aimed at understanding behavior change in nutrition practices among mothers of children 0-5. We'll then open a conversation about the critical how-tos: how do I use design to break down a complex problem? How do I start working in design if I'm not very familiar? What designer(s) should I hire/work with and how should I approach it?
Idea to Impact
The challenges involved in developing, introducing, and scaling global health innovations are innumerable. A bevy of activities are required, across many countries, and with many actors (e.g., donors, implementing partners, ministries of health, manufacturers), making coordination and efficient execution a tricky proposition. Learn about priorities and principles for thinking through, planning, and executing the many steps needed to ensure successful launch and scale up of your next big project.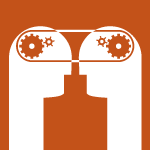 Mentoring
SwitchPoint brings diverse ideas and people together to make a difference in the world. Meet with five of your favorite SwitchPoint speakers in 15-minute one-on-one mentoring sessions driven by you. Ask your questions, share your ideas, learn from their experiences, build your networks, hone your goals, design your future. What is your SwitchPoint and how can you make it happen?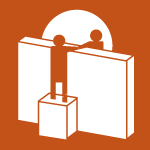 Public Private Partnerships
SwitchPoint is about harnessing the power of unusual, creative ideas and collaborations—intersections we call switch points—to stimulate progress. Collaborations between the public and private sectors are becoming increasingly creative and bringing transformative and sustained change. What are the challenges and lessons learned? Hear from leaders in the field about innovative partnerships making real impact.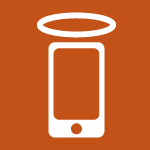 Tech for Good
Learn about the latest developments in technology for good, eLearning, interoperability, global standards, silo busting, and pilotitis. From big data to mapping, education, outreach, and crowdsourcing, how are individuals and organizations using the latest technologies to meet their needs and goals. What comes next?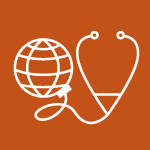 The Future of Global Health
Join global health leaders for a discussion about health, development, and the future. From frontline health workers to global pandemics, new technologies, partnerships, unexpected collaborations and the changing face of aid, share your ideas and experiences and plan for what's ahead. 
Microlab 3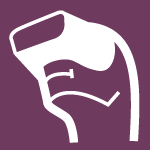 A Mile in Someone Else's Shoes: Immersive Simulations for Training in Complex Emergencies
Explore how virtual reality can develop empathy, create embodiment, and treat mental health issues, among other uses. Be part of a low technology simulation, taking on the role of a displaced person in a complex emergency to understand the power of the first-person perspective. Explore multiple virtual reality tools and experience them firsthand. Gain a better understanding of virtual reality and its potential for training humanitarian workers in complex emergencies.
Arcade
There is an incredible power in the intersection of cognitive computing and games. Imagine games where your avatar's characteristics are mined from your own social media feeds, where advanced city sims respond based on real historical data, where gameplay is tailored to you based on predictive modeling, where VR and AR is more personalized than through the integration of IOT. In this session, Phaedra Boinodiris, the global lead for serious games, will demonstrate the impact of this evolution across industry by showing use cases in education, entertainment, defense, healthcare, and games for citizen engagement. Phaedra will also show how easy it is for you to get started.
Artivism: Trust the Bus
Explore a mode of playful, alternative decision-making with Culture Mill through participation in a crafted Dérive aboard their 44-seat school bus. The Dérive is a psycho-geographic wandering and mapping practice developed by the Surrealists, intended to counteract the predictability and habitual nature of analytic decision-making in much of modern life. Participants will follow a series of rules to collectively develop an unplanned journey to an undecided location in rural Alamance County. The microlab will not be about the consumption of new knowledge, but instead will propose an experience to prompt discussion about alternative methods of collective decision-making.
Communicators and Connectors
How do you get people to care? How do you get people motivated to make a difference? Who is driving the main messages we hear? What makes you pay attention? What makes you act? Learn about causes, campaigns, advocacy, and empathy in the age of social media and change-making from this group of communications and advocacy professionals.
Makers Hackathon
A designer and technologist with MIT Media Lab, Alexis Hope has run numerous alternative hackathons tackling the awkwardness of a breast pump and developing a portable ultrasound machine for midwives. Bonita Beatrice Nanziri and her team of software designers and engineers created mDex to turn a basic phone into an alternative tool to diagnose sickle cell. Dayo Olakulehin just released the world's most inexpensive ventilator D-Box. Leanne Gluck from America Makes brings human-centered and inclusive methodologies to technology design. Join them. Make your heart out.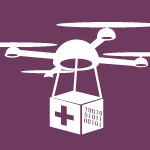 Mapping with Aerial Robots
Commercially available aerial robots or "drones" have grown exponentially in popularity over the past five years. One of the key possibilities that this new technology makes possible is the democratization of high-resolution mapping through aerial imagery. Community health workers, aid professionals, environmentalists, citizen scientists, and many others, using off-the-shelf robotics technology plus widely available software, can build, share, and analyze their own accurate 2D image-based maps and 3D models. This microlab will convey how to use a DJI Phantom Pro to capture high-resolution imagery for mapping and to build simple orthorectified maps. 
SwitchPoint Maker: Betabox
Get your hands in the future and learn by doing with a mobile maker lab full of toys and potential. Try out the latest prototyping technologies, 3D printers, laser cutters, 3D scanners, and speed-of-thought materials. Design, build, think, engineer, collaborate, and get creative and inspired!